As many of you know, the Oscar nominations for this year have been released, and despite a few pleasing and surprising nods, it's mainly been a catalogue of errors. Now the Academy is famous for making mistakes at the ceremony; the most famous case being Frank Darabont's 'The Shawshank Redemption' (1994), which was nominated for 7 Oscars and won zero, but at least the film was recognised. This year however, not only have crucial figures and films been snubbed completely or in certain categories, but some of the nominations selected are a joke too. So I'm going to rant about it for you...
Firstly let's talk about the ridiculous nominations:
·
Mark Ruffalo – Best Supporting Actor for 'The Kids are Alright' – A performance so painstaking average it seems criminal he was nominated. If it was for the far superior 'Shutter Island', I wouldn't have minded as much.
·
Michelle Williams – Best Lead Actress for 'Blue Valentine' – She spends two hours moaning and groaning, not acting. Ryan Gosling deserves the nomination over her, but in an ideal world, this film wouldn't even been on the Academy's minds.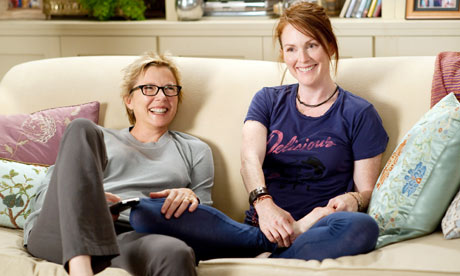 ·
'The Kids are Alright'
for Best Picture – The title sums this film up perfectly; it's alright, hardly anything to get excited over. A ludicrous nomination.
·
David O. Russell – Best Director for 'The Fighter' – Although this film is totally brilliant, O. Russell's camerawork is the least important factor. The performances really make this film, not him and his camera.
·
'Barney's Version'
for Best Make-Up – Who the heck cares? Simple as that. It's just lots of beards.
Now let's discuss the appalling amount of whom and what was failed to be nominated and in which category:
·
Christopher Nolan – Best Director for 'Inception' – Without a doubt the BIGGEST travesty of the year and the worst mistake the Academy has made for probably 5 years. Nolan's direction is flawless, technically immaculate and utterly précised. I hope everyone on the Oscar board hangs their sorry heads in shame.
·
Danny Boyle – Best Director for '127 Hours' – Boyle's eye for detail and incredible camera trickery made this film a nerve-shredding visual feast. A truly boneheaded mistake leaving him out here.
·
Daft Punk – Best Score for 'TRON: Legacy' – I find it baffling why the amazing French electronic duo didn't grab a nomination. Their music keeps the film progressing and alive. It's a masterful score that consistently impresses.
·
Sylvain Chomet – Best Score for 'The Illusionist' – Thankfully this incredible film did get a nomination, but it's breathtaking and heart-wrenching score didn't. A huge shame and a big mistake.
·
'The Town'
for Best Picture – It could have happily squeezed in instead of 'The Kids are Alright'. Affleck's astonishing crime drama has everything the Academy loves in a feature and it's worthy of further recognition than just Renner's outstanding performance.
·
Barbara Hershey – Best Supporting Actress for 'Black Swan' – An almighty performance that chills the audience and makes you cringe more frequently than Morris Dancers on Mayday.
·
'The Illusionist'
for Best Foreign Film – It did get a nomination, but it deserved at least two more. This exquisite and irrevocably beautiful animation is the best foreign film of the year, hands down.
So there's my rant. Apart from these problems, there are some very worthy nominations here and I'm looking forward to seeing the right awards being given to the correct reciprocates. I just hope the Coen Brothers or Darren Aronofsky takes home the Best Director award, because they are the only others who really deserve it apart from Nolan.
I'd love to hear your thoughts on this year's Oscars; let me know what you like and dislike about the nominations and send me your feedback on my choices. Post a comment below!