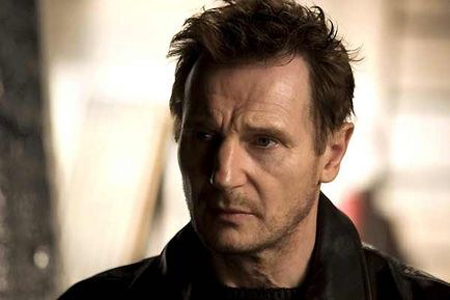 Still from 'Taken' (dir: Pierre Morel, 2008)
1.
His age –
Even at 58, Neeson is still churning out numerous pictures annually which puts other actors half his age to shame.
2.
He used to drive fork-lift trucks for Guinness –
That's pretty cool in my books. A Northern Irishman working with Guinness? Well I never...
3.
Everyone can enjoy him, even you're Mum –
With such a lengthy career that spans virtually every film genre, everybody can have a bit of Neeson. There's 'Taken' (dir: Pierre Morel, 2008) for the boys, 'Love, Actually' (dir: Richard Curtis, 2003) for the girls and 'The Chronicles of Narnia' franchise (2005 - present) for the children, and these are just some of the more recent pictures.
4.
He has a cameo in 'The Hangover Part 2' –
He will be popping up as a tattoo artist who apparently is smothered with cheesy Irish-based ink. Sounds awesome.
5.
He is an absolute BAD-ASS –
No further comment necessary.
'Unknown' is in cinemas now - Cert: 12A