Predictions are boring. In fact, the only reason award predictions can be moderately interesting is if you bet on them, for which I have done because it's pretty hard to lose in all honesty. If you too want to hand your soul over to Satan and bet, then click
here.
Anyway, now that is cleared up, here are my thoughts on who and what SHOULD win at tomorrow night's Golden Globes. I am also planning to stay up all night and live-blog the ceremony on Haydon's Movie House too so I certainly hope many of you will join me. Right, onto the list...
Best Motion Picture - Drama
The Descendants
(dir: Alexander Payne - USA - Fox Searchlight)
I would be okay with any of the nominations winning in this category in all honesty, but one had to select The Descendants as it truly is a beautiful study of family drama - something which all viewers can relate to. This is a no-nonsense character tale laced with whip-smart wit as well as aching sorrow. It featured highly in my top 10 and it is certainly worthy of an award.
Best Performance by an Actress in a Motion Picture - Drama
Rooney Mara
The Girl with the Dragon Tattoo
Let's face it - she's the youngest nominee in this category who is portraying the most complex and intricate character. Mara really holds her own with this staggering performance and she is worthy of celebration.
Best Performance by an Actor in a Motion Picture - Drama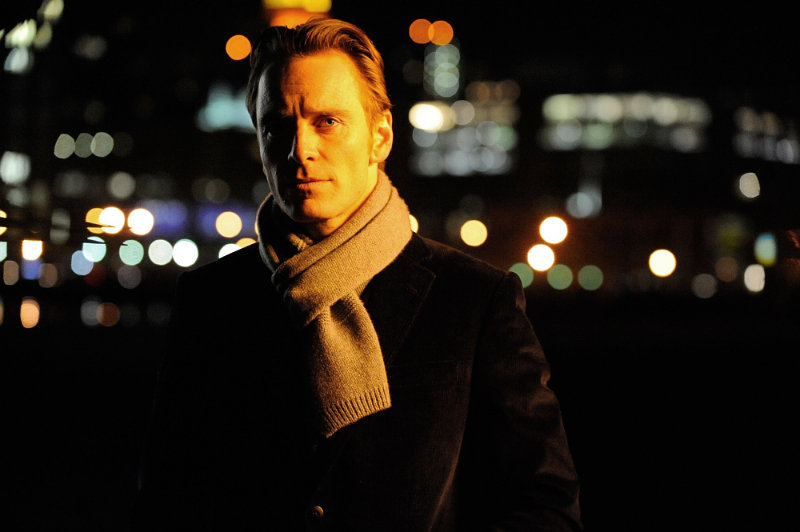 Michael Fassbender
Shame
Yeah you knew it was coming; without a doubt the finest, bravest and most powerful performance for ages. Fassbender is simply breathtaking here, nothing else needs saying.
Best Motion Picture - Comedy or Musical
The Artist
(dir: Michel Hazanavicius - France/USA - The Weinstein Company)
I refuse to explain this choice. You lot must know that it was my favourite film of 2011 by now. SURELY?
Best Performance by an Actress in a Motion Picture - Comedy or Musical
Charlize Theron
Young Adult
Feisty, arrogant and misguided are a few words to describe Theron's character in Jason Reitman's new comedy. She provides a multi-layered and dimensional performance as a has-been prom-queen.
Best Performance by an Actor in a Motion Picture - Comedy or Musical
Jean Dujardin
The Artist
Again I'm not going to say to much apart from this - Dujardin is incredible, show-stopping and magical as George Valentin. A perfect performance for a perfect film.
Best Animated Film
The Adventures of Tintin: The Secret of the Unicorn
(dir: Steven Spielberg - UK/USA - Paramount Pictures)
Surprisingly, this is the weakest category in this year's ceremony and one believes Tintin should be the rightful owner of the award. This is a master-class in animation and in digitalised realism. Plus the film was completely brilliant.
Best Foreign Language Film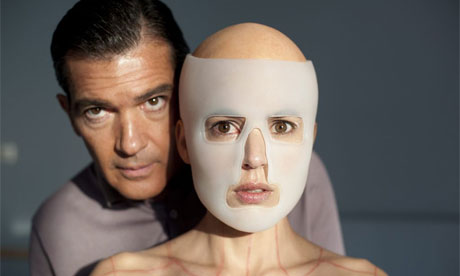 The Skin I Live In
(dir: Pedro Almodovar - Spain - Sony Pictures Classics)
Vintage Almodovar filled with demented ideas and processes that counteract it's thrilling revenge narrative wonderfully. I'm bored of everyone raving on about A Separation now.
Best Performance by an Actress in a Supporting Role in a Motion Picture
Berenice Bejo
The Artist
There is nothing else to say. Bejo is simply spell-binding. However, it is disgusting that she has been selected for Supporting Actress when she is clearly the leading lady. Still, this category means she is more liable to win so that's a plus.
Best Performance by an Actor in a Supporting Role in a Motion Picture
Jonah Hill
Moneyball
Who would have thought the chubby guy from Superbad could give such a reserved and focused performance in a drama about sports statistics? Well he has done just that and he was electric in this less-showy but more calculated role (excuse the pun). Kudos, Mr. Hill, kudos.
Best Director - Motion Picture
Martin Scorsese
Hugo
It took a genius auteur like Scorsese to do two things; one was to present audiences of today with the works of Georges Melies, and the other was to make 3D seem relevant. Hugo was not only amongst my top 3 films of 2011, it was also the most delicately crafted and wonderfully exciting visual experience I had the privilege of seeing. This is a masterful film helmed by a master of cinema and he deserves a great pat on the back as well as a golden stick with a ball on top.
Best Screenplay - Motion Picture
Alexander Payne/Nat Faxon/Jim Rash
The Descendants
This film is a textbook example of how important character and narrative are, and what happens when they are married together with such grace and elegance. The Descendants is drenched with perfectly timed and humanised dialogue making the entire feature seem so real and so authentic, that is is simply impossible not to be taken along by it.
Best Score - Motion Picture
Ludovic Bource
The Artist
Perhaps the strongest category this year making this choice actually difficult. Howard Shore's score for Hugo is spine-tingling, Trent Reznor and Atticus Ross' work on The Girl with the Dragon Tattoo is haunting and the legendary John Williams' score for War Horse is heart-achingly beautiful (I would be happy for it to win too) but I had to pick Bource's essential score for The Artist which truly aids the authenticity when replicating this era of filmmaking. The music here is as important as the performing and storytelling, and for that reason, it needs to be recognised.
Films/Performers that Deserved Nominations
Best Motion Picture - Drama
Shame
(dir: Steve McQueen - UK/USA - Fox Searchlight)
Drive
(dir: Nicolas Winding Refn - USA - FilmDistrict)
Harry Potter and the Deathly Hallows: Part 2
(dir: David Yates - UK/USA - Warner Bros.)
Best Actor/Actress (Lead and Supporting) in a Motion Picture - Drama
Ryan Gosling
Drive
Carey Mulligan
Shame
Carey Mulligan
Drive
Jeremy Irvine
War Horse
Gary Oldman
Tinker Tailor Solider Spy
Alan Rickman
Harry Potter and the Deathly Hallows: Part 2
Benedict Cumberbatch
Tinker Tailor Solider Spy
Uggie the Jack Russell
The Artist
Joey the Horse
War Horse
Best Director - Motion Picture
Steve McQueen
Shame
Nicolas Winding Refn
Drive
Best Score/Soundtrack - Motion Picture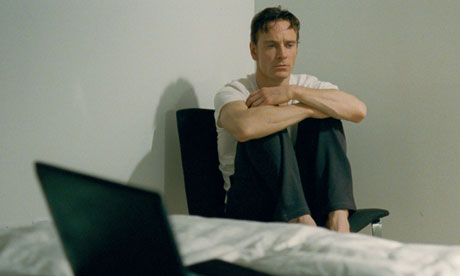 Harry Escott
Shame
Clint Martinez
Drive